Mammoth's Summer Winds Down
Once the smoke from the fires subsided, the weather has been fantastic and the visitor numbers have been up.
Mammoth has become a popular training ground for high schools, colleges and professional runners. The high school cross country teams have pretty much gone back to school, but the roads are filled with college runners. This is the first summer the Track at Whitmore has been open. The grand opening was last November of this state of the art Track. With all the running trails and now an actual track for speed work, the popularity of high altitude training in Mammoth will continue to increase. I can't believe that is has been 11 years since my son was running cross country. When UCLA asked him his mile time, he didn't have an answer! With all the attention that Team USA and top runners like Deanna Kastor, Meb Kefleski, Ryan Hall and many others have brought to Mammoth, we are attracting lots of top running athletes for training.
John Teller and Madeline Riffel have been dry land training for the upcoming Skier Cross season. John will be part of the 2014 Winter Olympic Skier Cross team; Madeline Riffel is still waiting to see if she will be invited to participate.
This summer we had lots of family visiting. We actually took some time with them and experienced some of the great activities Mammoth has to offer. A day trip to Yosemite, specifically Tuolumne, Bodie Ghost Town, June Lake Beach, where you can rent paddle boards and kayaks from the Oh Ridge beach, Grant Lake for water skiing and wake surfing, Crowley Lake for wake surfing. All these lakes of course, are known first and foremost for fishing. Golfing at Sierra Star and Snowcreek, mountain biking, road biking, the summer activities are endless. Last week Rayni posted some beautiful photos of her hike. The back country is endless and the beauty is spectacular.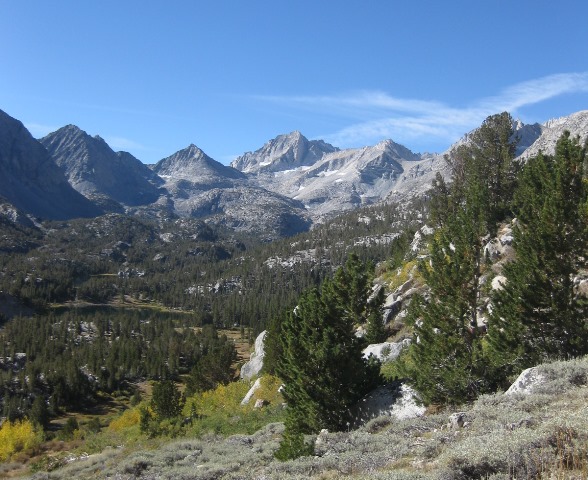 Yesterday was the first day of school for Mammoth Elementary, Middle, and High School. Many of the schools have started, but the summer weather and activities in Mammoth continue. The month of October is one of my favorite times of the year because of the fall colors and hiking.
Hope that you can make it to Mammoth before the snow falls, because there is plenty to do in Mammoth's other season.
Now is a great time to buy, the combination of low prices and interest rates is something to consider if you want to make Mammoth a part of your future. Mammoth is a great place for families to spend time together. Time is something that passes way too quickly and is our most precious commodity.
Please let me know if you would like more information on specific properties for sale in Mammoth or the surrounding areas.