Mammoth Lakes Event Center
Looking for a venue to plan a party or celebration?
Kathleen Rudder is now offering a premiere space in the Mammoth Sierra Center. This indoor space means you can plan an event anytime of the year and the weather won't be a factor.
The premiere space for what had been a restaurant has been opened up, with concrete floors, industrial ceilings and fabulous views; it is the perfect set up for whatever you have planned. What started off as a temporary resolution to filling an empty space has been well received and will become a permanent option for that event you are planning.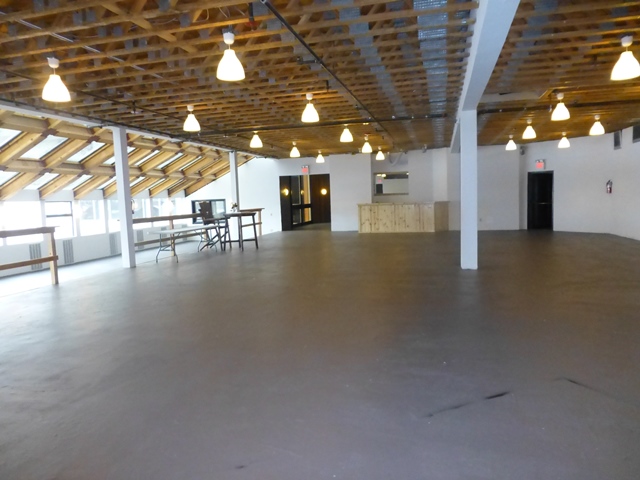 You can rent it for a day or an evening with access the day before to set up and the day after to clean up. You can bring in your own professionals or do the entire event yourself. This gives you the flexibility to have your own personal spin on your party and you can be as personally involved or bring in your own caterers giving you more flexibility over some other locations that would require you to use their menus.
Last week there was an open house, where Kathleen invited vendors of various backgrounds and abilities, networking, so that everyone could meet and hopefully work together in future events.
She had a photographer; caterer's offering various specialties, a seamstress, florist, Bleu Handcrafted wine and cheese, bakers, taxi services, hair stylists, etc. It was quite an array, so if you don't want to do all the work yourself, Kathleen has a list of specialists for whatever you might need. The unique opportunity of the Event Center is that you aren't tied to any one caterer, you can even bring your own food. There is a warming tray and two large sinks, ice maker and microwave. The Event Center can hold 300 seated people. This will facilitate your ability to keep things warm and clean.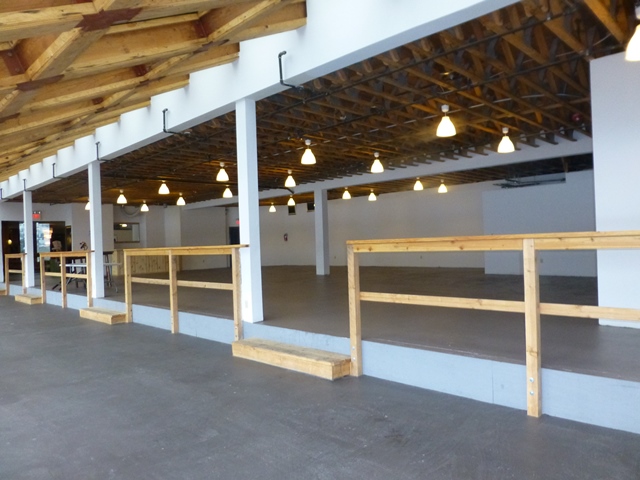 Some of the parties she has already done to give you some ideas are; weddings, receptions, a Quinceanera, baptism, recital, and private dinner parties. On the upcoming schedule are Christmas parties, seminars, more recitals, and concerts. Kathleen would like to offer her space to Non- profits as well.
Her heart has always been to give back to the community. She encourages local shopping and has created a venue in honor of Skip Harvey for the weekly Farmers Market. For the last 3 years, in the Mammoth Luxury Outlet Mall she has blocked off the parking lot for a Farmer's Market so that local farmers can come and sell their fresh fruits, vegetables, jams, coffee, popcorn, etc. directly to the locals. She has named this event Skip Harvey's Farmer's Market. For those of you that didn't know Skip, he owned the Base Camp Restaurant and was a former Town Councilman. Kathleen does not gain financially from this event, but does it for the benefit of others.
Kathleen's heart has always been for children, theatre and the arts. They have had fundraisers for the Theatre, where you create a chalk drawing to show your talent, and various businesses then buy a square and the funds go to the Theatre program, which is being run by Shira Dubrovner, as manager of The Mamm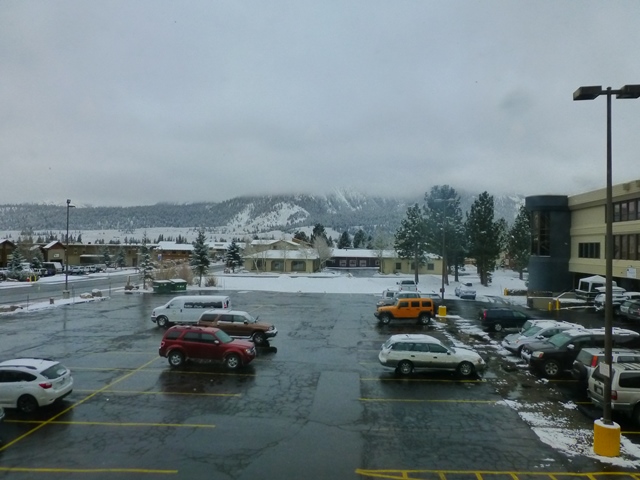 oth Lakes Repertoire Theatre.
Kathleen has volunteered with Make a Wish Foundation and has personally taken terminally ill children and their families to Marine World, the Zoo, and various other areas that bring light and excitement into the lives of children that spend most of their time in a hospital room.
Paul and Kathleen have 4 different scholarships that they award every year to seniors. She usually is most interested in the child that has potential, but not necessarily the financial means to attend a college. I know that her scholarship fund sponsored both my kids with book scholarships and it was very much appreciated. Much of the reward is meeting these kids and hearing their stories, and then knowing that she and Paul can be a small part of the solution.
Kathleen's heart is to give back to and improve the community and the Mammoth Event Center is another way of creating memories and special times.
She would love to help you get started on your own special event, so please call Kathleen at (760)937-0889 and start planning!
Mammoth is a special place and it is the people that make it that way.
If you are looking to spend more time in Mammoth, it is always a great time to buy real estate! Interest rates and prices are still very favorable. Don't get left behind, please call me for an appointment to see what we have available.
As we enter the Holiday season when giving and sharing is so much part of our culture, have a thankful heart, and it will make your busy schedule a blessing.