Mammoth Lakes Real Estate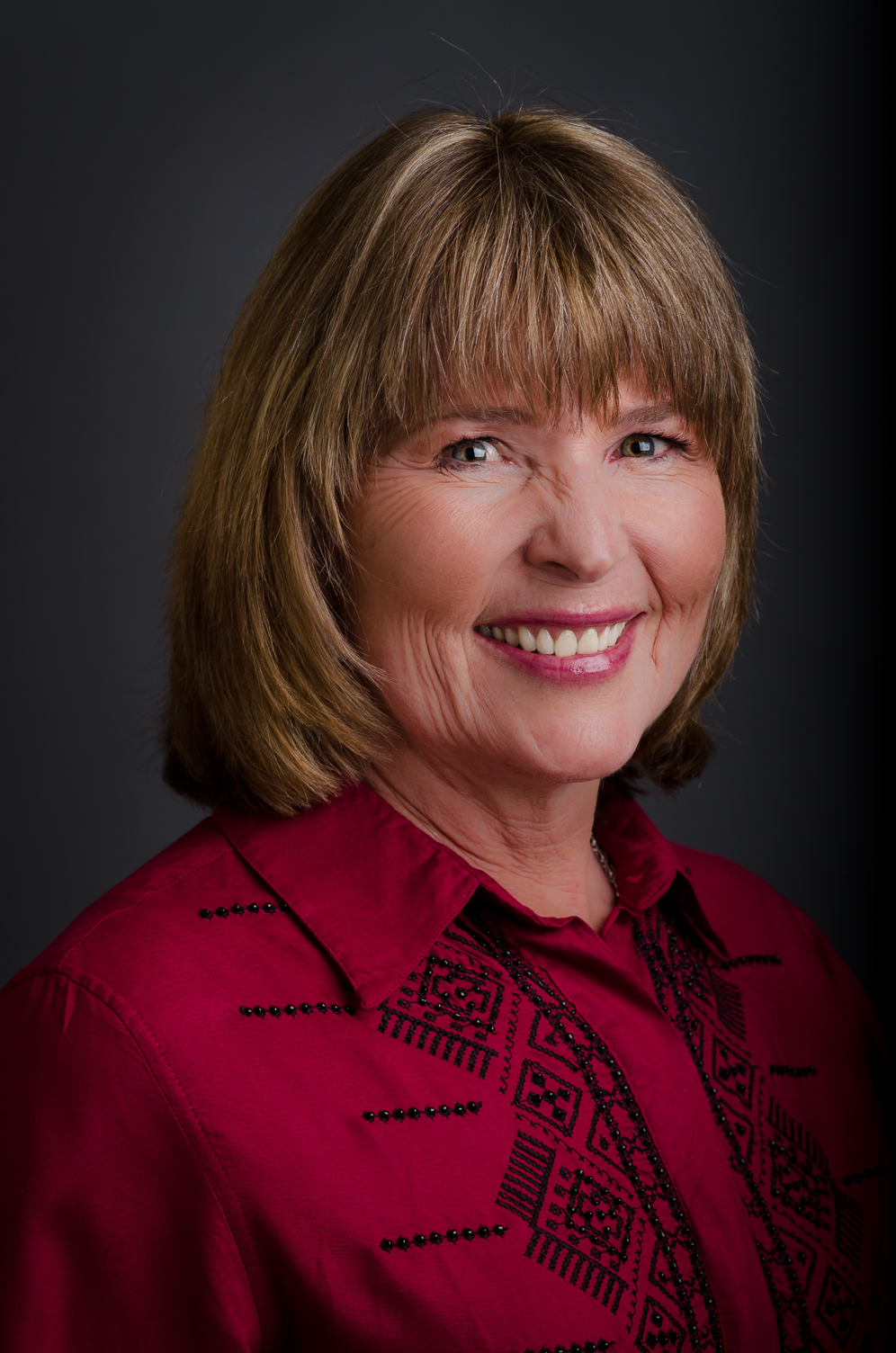 I am proud to be one of Mammoth Lakes "Top Performing" Realtors. My focus is on communication with buyers and sellers, keeping them informed every step of the way. My team consists of myself along with Rayni Melkonian. Rayni is a licensed agent.
As a client, you get the benefit of not just one person working for you, but two working together to ensure service from knowledgeable professionals. Our desire is to create a friendly atmosphere with the end goal of answering all your questions and concerns. I will also give advice in regards to getting your property ready to market, and things you should be concerned with as the buyer. With two of us to help you, you will most often get a live person and not just voice mail. If you do get voice mail, you can be assured you will receive a return phone call quickly. One of us is in the office Monday-Saturday and I have calls forwarded to my cell phone on most Sundays.

They are awake. Please do not feed our bears.

Don't leave food in or out of your vehicle.

Thinking of Listing? Here are a few tips so your property can shine:
Do invest in updates that matter. People will pay top-dollar for homes with updated kitchens and bathrooms. If you can make even the barest improvements to these rooms, you will see a huge return. Update the yellowing tile in the bathroom or invest in new cabinetry. At the very least, purchase new shower curtains, bath rugs, and the like.
Do keep it bright. Open all the curtains. Turn on all the lights, even if it is the afternoon. Replace all dead light bulbs. Crack open doors to the pantry or laundry room so people won't be afraid to peek inside. And tidy up in forgotten places like inside the fridge or oven...people will be looking in there, and if they see mold or burnt food, they will be very turned off.

Don't expect people to use their imagination. If you have a crazy color choice in one (or more) of your rooms, you might think that people will look past that, but that can prove difficult for buyers. Garish paint and wacky décor choices will make them uneasy, no matter how beautiful your home is underneath your collection of animal heads. Paint over those wild colors and put away any crazy items that might garner a laugh or a raised brow.
Are you renting your property on a nightly basis?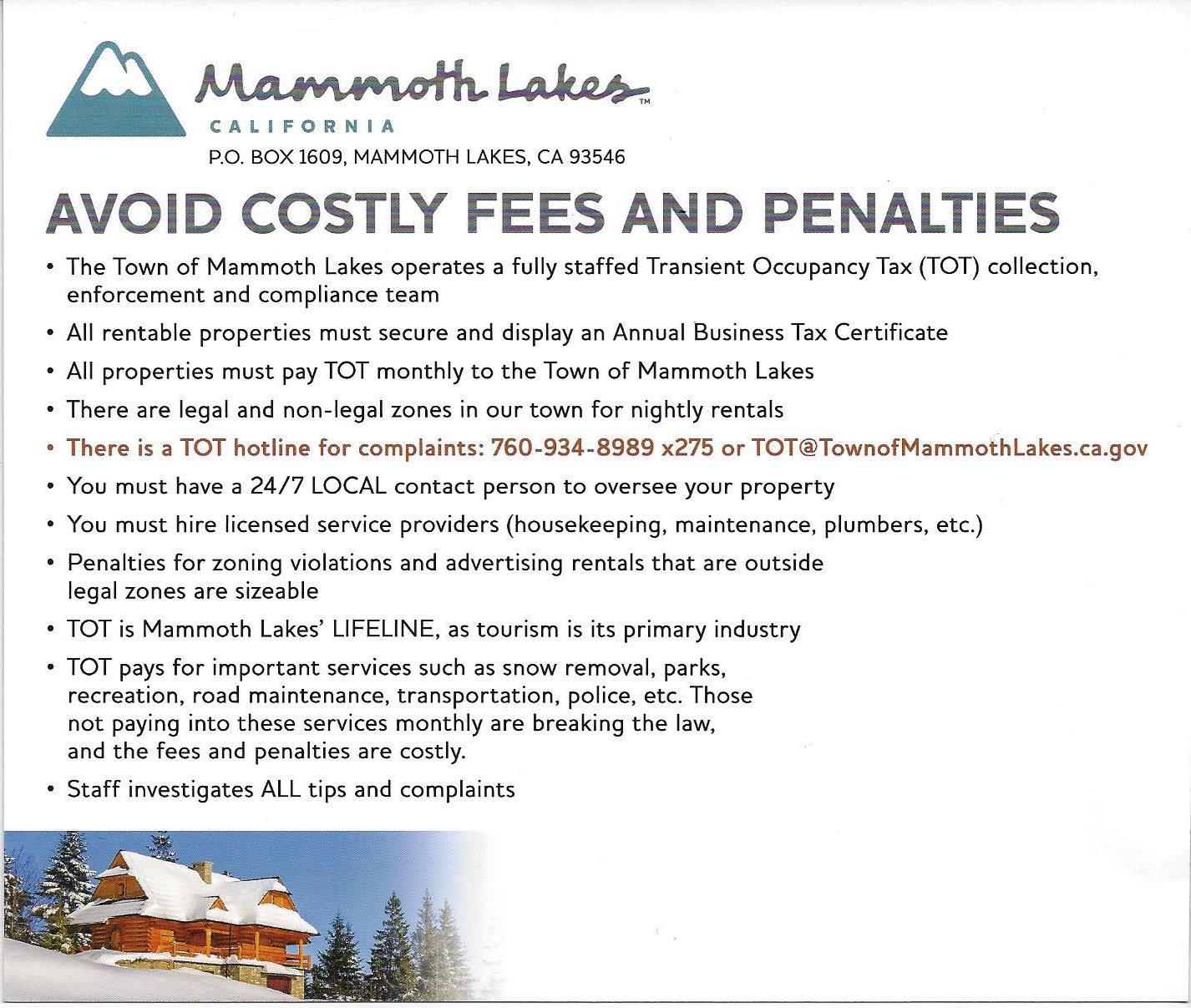 Old Faithful Property Management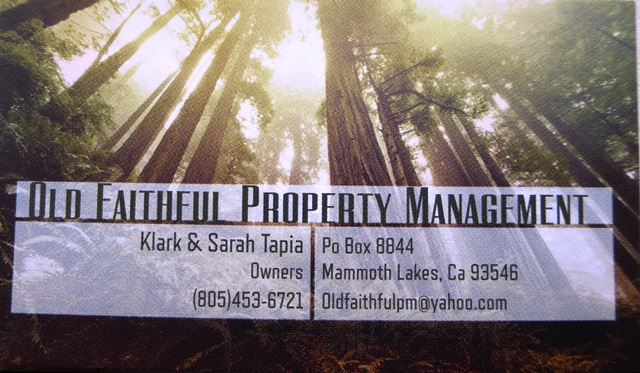 Quality Property Management
-1,400 sq. ft and below will be $120 per month
-1,401 sq. ft to 2,500 sq. ft will be $130 per month
-2,501 sq. ft to 4,000 sq. ft $140 per month.
Any property over 4,000 sq. ft will be charged based on visual inspection.

Contact Klark or Sarah Tapia at (805)453-6721 or email: Oldfaithfulpm@yahoo.com
Visit our website Old Faithful Property Management
This office is committed to providing the highest quality of service to our clients and the professionals with whom we work.