Mammoth Lakes Real Estate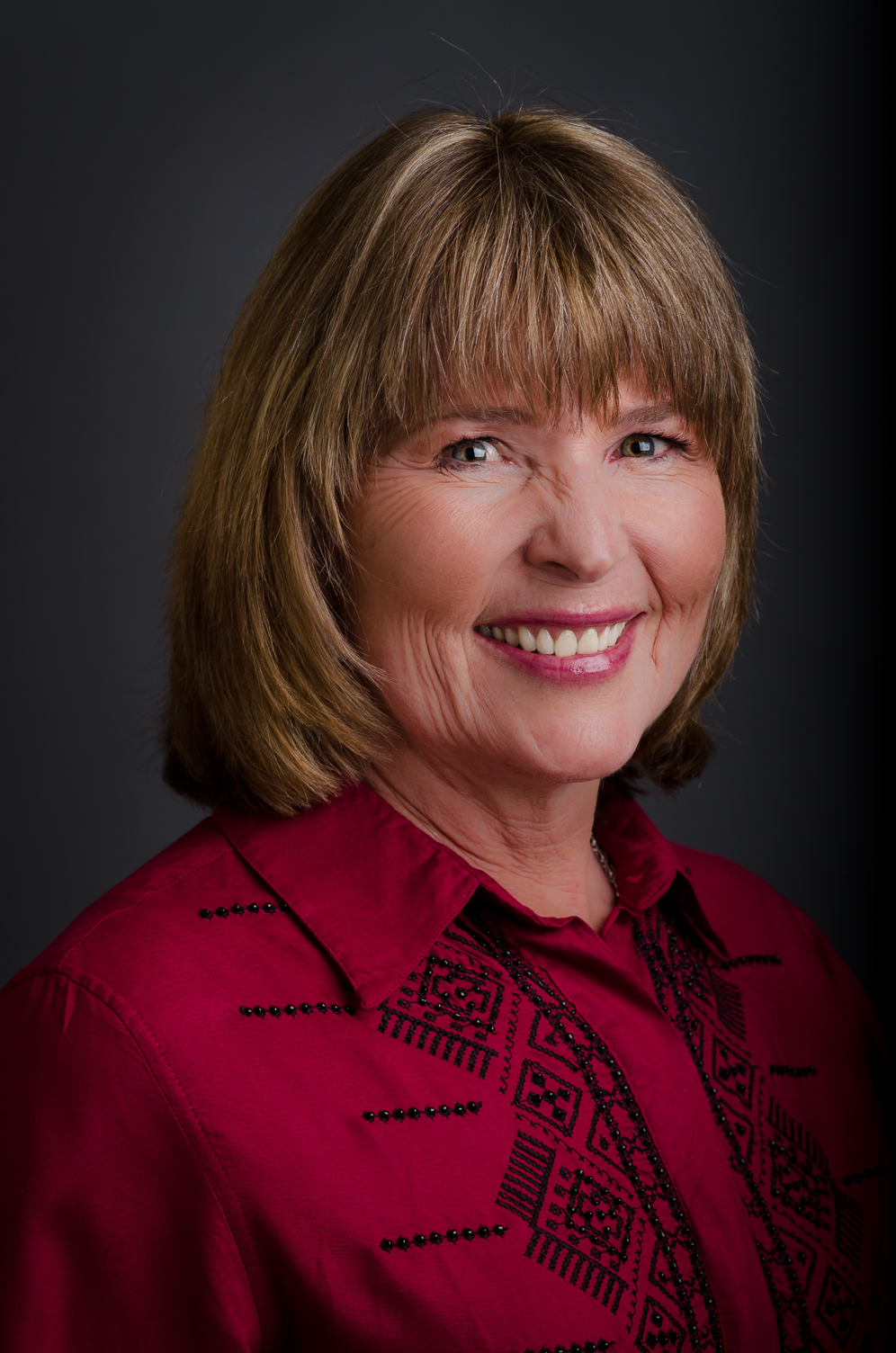 I am pleased to be one of Mammoth's "Top-Performing" realtors.
My focus is on communication with both buyers and sellers, keeping them informed every step of the way.
I have been a full time licensed Realtor since January 1980, and I use my years of experience to work for you. My goal is to create a friendly atmosphere with the end goal of answering all of your questions and concerns for both buyers and sellers. It is important to me, that when you purchase something from me, you will call me when you are ready to sell. I have appreciated the opportunity of representing the same person as a buyer and then a seller, many times over my real estate career.
I am pleased to give advice in staging your property to get it ready to sell so that as a seller you can look at your property the way a buyer does. There are many simple and inexpensive things that can be done to help your property show to its best advantage. Most of them are things that would need to be done when moving anyway, so you may as well get that out of the way. I actually love what the Real Estate Transfer Disclosure says about my duty to you and I strive to make that your reality. A fiduciary duty of utmost care, integrity, honesty, and loyalty, (a) diligent exercise of reasonable skill and care in the performance of all agent's duties. (b) Honest and fair dealing in good faith (c) A duty to disclose all known facts.
Our market is ever-changing, and through the years, I have seen them all. Mammoth has become a 4 season resort. I'd love the opportunity to put my experience and love of Mammoth to work for you so that you can experience the dream of owning in Mammoth Lakes or the Eastern Sierras too.

They are awake. Please do not feed our bears.

Don't leave food in or out of your vehicle.

Thinking of Listing? Here are a few tips so your property can shine:
Do invest in updates that matter. People will pay top-dollar for homes with updated kitchens and bathrooms. If you can make even the barest improvements to these rooms, you will see a huge return. Update the yellowing tile in the bathroom or invest in new cabinetry. At the very least, purchase new shower curtains, bath rugs, and the like.
Do keep it bright. Open all the curtains. Turn on all the lights, even if it is the afternoon. Replace all dead light bulbs. Crack open doors to the pantry or laundry room so people won't be afraid to peek inside. And tidy up in forgotten places like inside the fridge or oven...people will be looking in there, and if they see mold or burnt food, they will be very turned off.

Don't expect people to use their imagination. If you have a crazy color choice in one (or more) of your rooms, you might think that people will look past that, but that can prove difficult for buyers. Garish paint and wacky décor choices will make them uneasy, no matter how beautiful your home is underneath your collection of animal heads. Paint over those wild colors and put away any crazy items that might garner a laugh or a raised brow.
Are you renting your property on a nightly basis?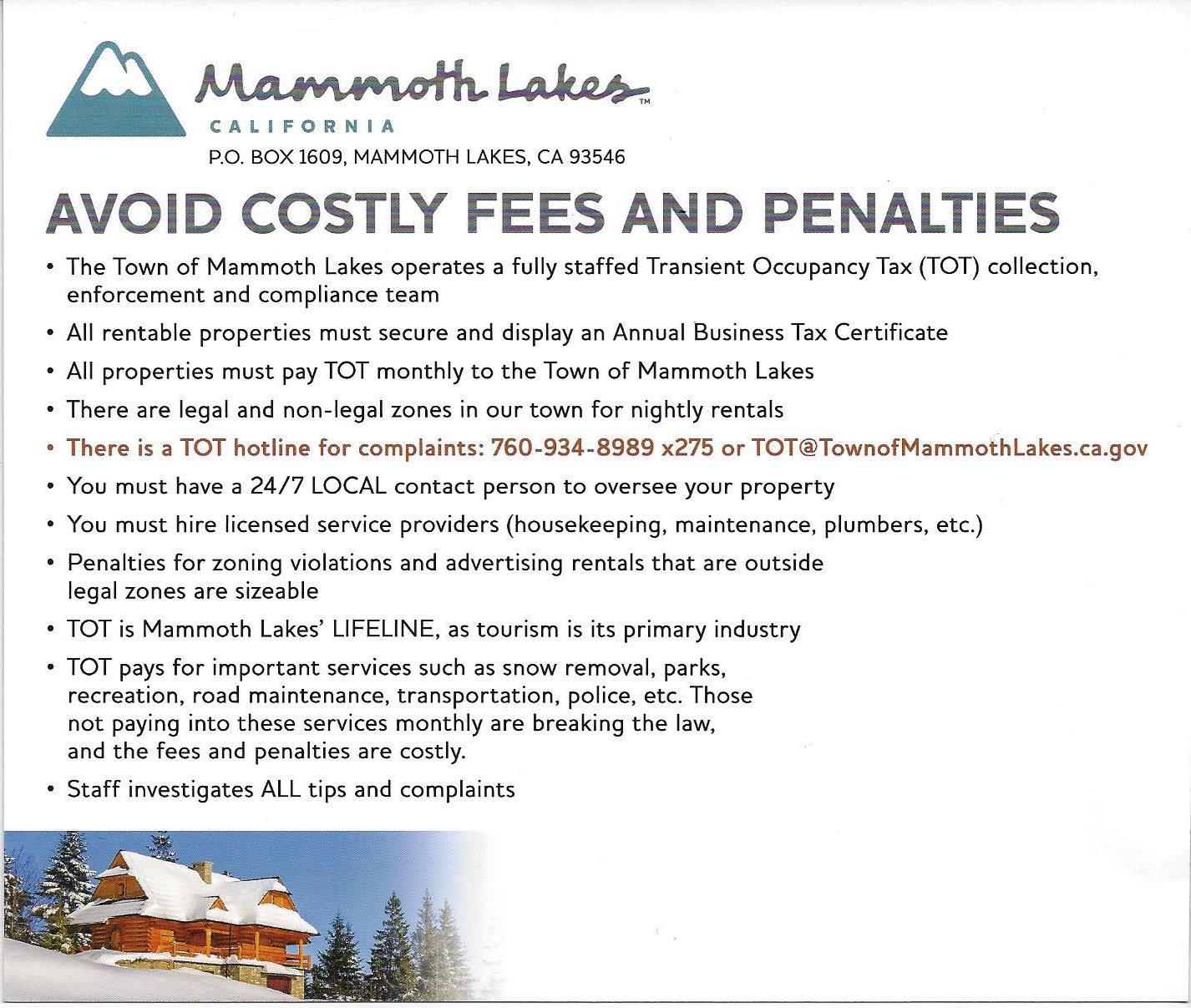 Old Faithful Property Management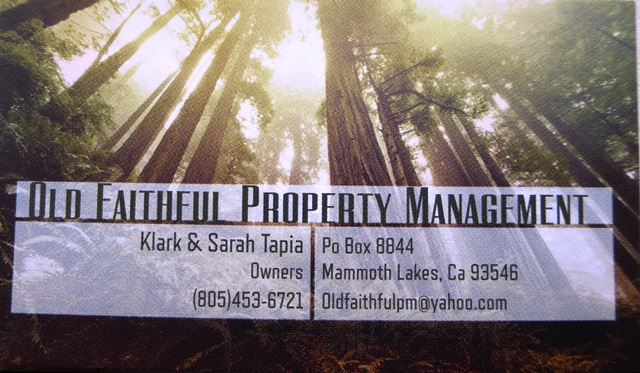 Quality Property Management
-1,400 sq. ft and below will be $120 per month
-1,401 sq. ft to 2,500 sq. ft will be $130 per month
-2,501 sq. ft to 4,000 sq. ft $140 per month.
Any property over 4,000 sq. ft will be charged based on visual inspection.

Contact Klark or Sarah Tapia at (805)453-6721 or email: Oldfaithfulpm@yahoo.com
Visit our website Old Faithful Property Management
This office is committed to providing the highest quality of service to our clients and the professionals with whom we work.